The Best Song of the 1960s
December 07, 2005
"Johnny B. Goode" won the 1950s poll. The Chuck Berry classic was also ranked #1 by the critics in the Acclaimed Music ratings, so we're all on the same page. At least for that decade.
So now it's on to the turbulent 60s. You'll notice that the list below is Beatles-less. As we've previously announced, we'll be giving the Beatles their own category. To be honest, I couldn't just pick one song to represent them for the decade. It's impossible.
As always, this list includes the top five from the critics list and four of my own choices (I gave James a pick this time too). Songs that just barely missed the cut included "I Want You Back", "Proud Mary", "Gimme Some Lovin'", "For What It's Worth", "Somebody to Love", "Ring of Fire", "My Girl", "At Last" and "Suspicious Minds". If you think I've missed something, let me know as our last category before the finals will be all songs that I've overlooked along the way.
Click here to place your vote.
(opens in new window)

Update: The polls are closed. The winner is "Satisfaction", by The Rolling Stones.
For more information and previous results in our Greatest Song competition, click here.
Posted by at December 7, 2005 07:08 AM

The trackback entry for this page is : http://www.inthehat.com/mt/mt-tb.cgi/1191

---
Comments
# December 7th, 2005 8:37 AM KVBigSis
I cannot believe you left out "I Want You Bank." The only way you can make it up to me is giving me one choice in the 70's poll.

# December 7th, 2005 8:39 AM kris
Heh--well, the one choice I gave to James in the 60s poll was what knocked "I Want You Back" out. It'll go into the "overlooked" poll. Also, note that I'll be putting "I Saw Her Standing There" in the Beatles poll because I know it's your favorite.

# December 7th, 2005 10:37 AM james
so many good songs to rate, it's easy to see that many good artists will get screwed over.

# December 7th, 2005 10:40 AM james
im going to be so upset is satisfaction wins. (and it looks like it's going to.) that song SUCKS. when rolling stone chose it as the rock best song ever, the world unanimously shook their head and asked "huuuh? but that song sucks!"

# December 7th, 2005 10:55 AM kris
Ugh. I ranked it 2nd to last, so if it wins I'll be mad too.

Stupid Stones.

# December 7th, 2005 12:13 PM KVBigSis
Actually, my fave Beatles song is "Happy Just to Dance With You."

I voted "Satisfaction" LAST!

# December 7th, 2005 12:34 PM james
i voted satisfaction second last. i don't understand why it's doing so well in the poll.

my favorite beatles songs probably arent going to make the list. rocky racoon doesnt even make this list i found of top 40.

# December 7th, 2005 12:36 PM kris
Oh, I LOVE Rocky Raccoon. I thought I was the only one! It'll be on the list.

Also, KV, I will change yours to "Happy...". I'm glad I said something now.

# December 7th, 2005 12:41 PM james
if i were to re-rank that cnn list,

#1 we can work it out (up from 18)
#2 come together (up from #38)
#3 back in the USSR (up from 33)(ron dayne!)
#4 i saw her standing there (down from #1)

and on an on

# December 7th, 2005 12:42 PM kris
that list is in chronological order, you dolt
# December 7th, 2005 12:45 PM james
doh!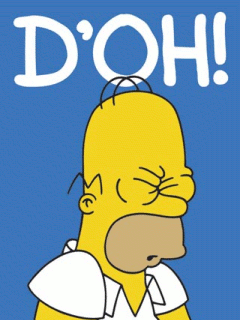 # December 9th, 2005 2:11 AM mbrlr
Jesus, Mary, and Joseph and all the saints...

"Satisfaction" sucks? What planet do y'all live on? If for no other reason than Charlie Watts (and there are other reasons), that song holds up awfully well 40 years later. I tend to favor the later work they did in the '60 and very early '70s, but...that song was almost up there with Dylan's going electric.



# December 10th, 2005 10:19 AM Daddy
Where's "Yummy Yummy Yummy" or "Chewy Chewy"?

This list is biased! Where's the ACLU?